From soil preparation to final harvest, modern day farmers are presented with a vatiety of potencial challenges that can affect plant health, productivity and cost. Our goal is to provide high quality images at very competitive price to help farm operators make informed decisions about their crops.
CROP OPTIMIZATION
We make timely recommended that help you optimize your field and boost future yields.
BIG DATA ANALYSIS (beta)
Using satellite image processing, our AI can crunch historical data to cross-correlate with crop forecasts, analyze climatic changes and effects and detect persistent abnormalities.
CROP PREDICTION (beta)
We leverage multispectral satellites and low altitude images to calculate year-over-year median crop production and make precise predictions.
Row Finder
With the use of  our own algorithm and unique technique of geo referenced image capture with high-precision, we offer an automated service that allows to reduce the crushing of sugar cane during the harvest process.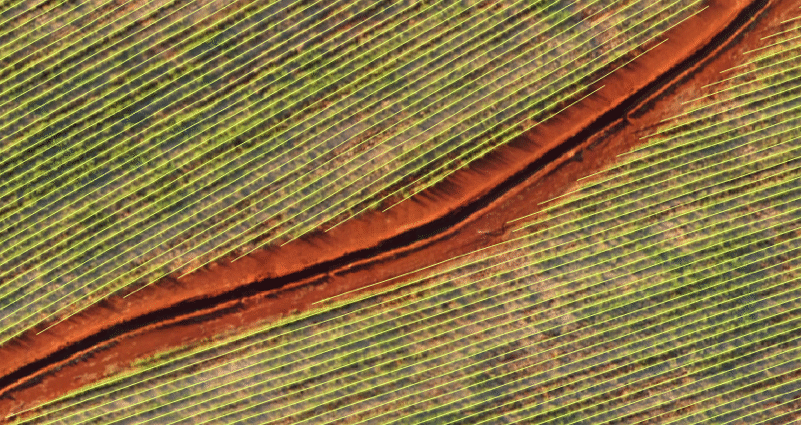 BETTER REPORTS
MEAN BETTER
RESULTS
Our state-of-the-art programs and services help you identify points of attention and optimize your resources in order to increase productivity.
Soil assessment
algorithm
Human
resources
optimization
Planting
failures
tracking
Crop
performance
analysis
Irrigation
problems
evaluation
HARVEST MORE MONEY
With our technology to create planting lines by algorithm,
we estimate a decrease in crushing sugar cane at harvest,
estimate your earnings with our calculator.
MAXIMIZE YOUR ACRES.
MAXIMIZE YOUR EARNINGS.
On average, farmers whouse Elio increase their productivity by X% while reducing their use of seed, fertilizerand chemicals by X%.