FROM MIT TO
YOUR FIELD
Elio's proprietary aerospace technology was incubated at the prestigious Massachussets institute of Technology, where it was awarded the 3rd Prize at the Global Entrepreneurship Bootcamp's Pitch Competition. Today, we put the cream of the crop in agricultural technology at the service of farmers and their fields.
Our surveys typically last 1 hour and can cover up to 700 ha. With a 5cm GSD ( pixel/cm )
Using aerospace technology, AI, robotics, and sensors, we scan your field to provide high quality images and real-time recommendations.
We deliver timely information and field metrics that respect international standards and integrate seamlessly with systems & processes of our clients.
THE CREAM OF
THE CROP IN
AGRICULTURE ANALYTICS
KNOW YOUR EVERY ACRE
With Elio mapps ©, you can get real-time geolocalized information directly on your phone and tablet while you're in your field.
YIELD BETTER RESULTS
Our cutting-edge technology helps farmers make the most of their field by unlocking real-time data and action able insights. You can now increase productivity while using fewer resources and preserving the environment.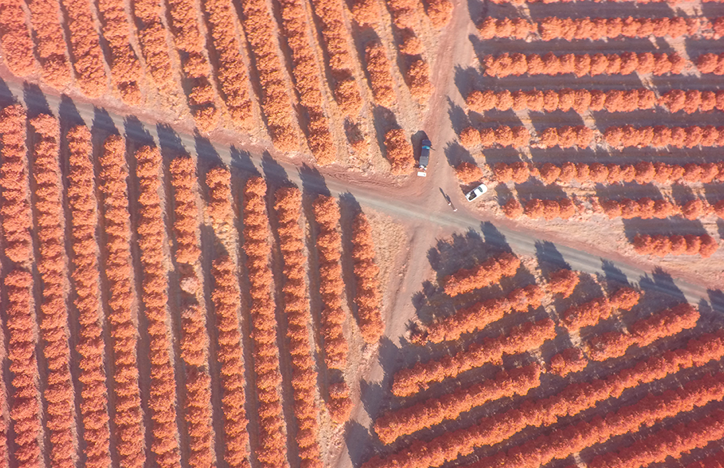 NIR
Our capture capability is 5cm per pixel, with a final product geo-referenced. We also have the opportunity to work with customized specifications, following standards set by the customer.
NDVI
Central element of our portfolio of services, we make extensive use of all the versatility of this analytical method of proven effectiveness in decision support in agricultural operations.
MDT
Using the most innovative capture techniques, processing and georeferencing, our digital terrain model qualifies as state of the art for agricultural applications.
Fault Seeding and Biomass
Analysis by unique algorithm, our technology allows the quantification of planting failures as well as a precise analysis of biomass.
OUR MISSION: EMPOWERING BRAZILIAN FARMERS
MAXIMIZE YOUR ACRES.
MAXIMIZE YOUR EARNINGS.
The producer that uses the type of technology and level of service offered by Elio technology can increase your productivity, reducing costs with inputs (seeds, fertilizers and pesticides). A new tool for decision making and AG insights.